The Adventures of Loc'd Empress Emauni
$

12.00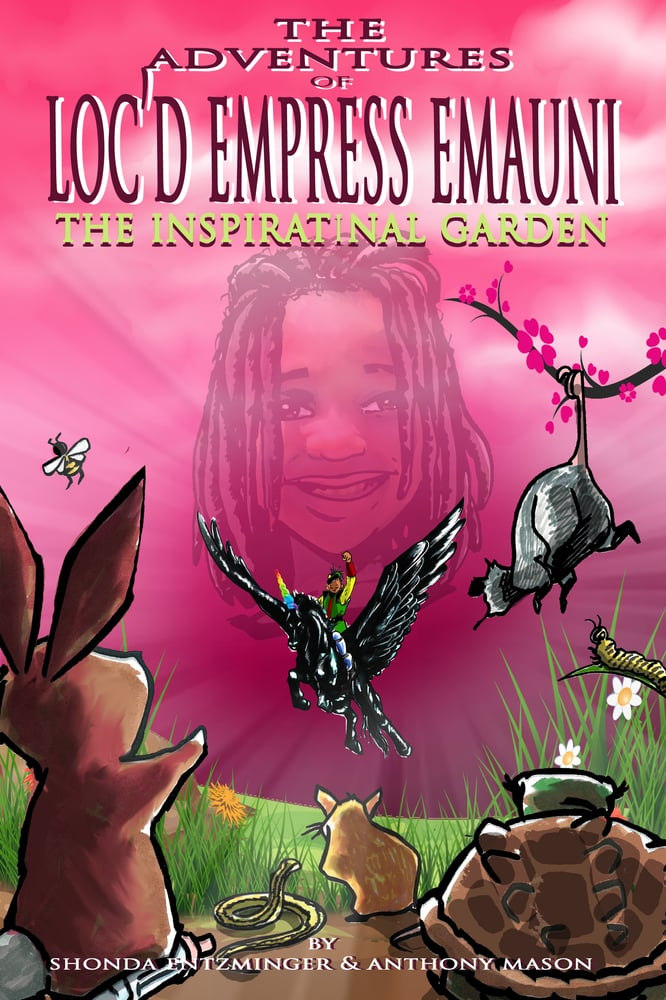 Take a look into The Loc'd Empress's life at home as she embraces the beautiful color of her skin and the magical power of her locs. Loc'd Empress Emauni is a little girl with big dreams. Dreams so big that whenever she falls asleep, her unicorn friend Karbonella comes to visit.
Karbonella takes The Loc'd Empress on adventures that leave her with valuable life lessons. She incorporates these lessons on her pursuit of real dreams. While getting her hair done the Loc'd Empress falls asleep to the soft twisting of her locs and her mother's soothing voice. Karbonella the unicorn has flown from the land of Melanin to bring a problem in Emauni's family garden to her attention. A few animals in the garden have lost the trades that nature has permitted them. Who other than The Loc'd Empress to help them find that little piece of themselves that have been lost?
Travel along with Emauni as she visits the garden and uses her Loc'd Girl Power to inspire the animals to be exactly who they are intended to be despite what others may say while learning valuable life lessons along the way.